Our Definition of an Executive Recruiter
Executive recruiters, otherwise referred to as executive headhunters, are recruiters who concentrate on positioning executives within firms. An executive recruiter may fill job positions like high level management, lawyers, doctors etc., depending on their knowledge and niche experience. Many executive recruiters are skilled in a particular industry niches like medical device, pharmaceutical, information technology etc. and may either function on their own or work with an executive recruitment firm. Read on for details on what is an executive recruiter and what are his/her roles.
Executive Recruiter vs Executive Recruitment HR Professionals
Here, it's important to know the difference between an executive recruiter's and a corporate HR professional's role. While an executive recruiter usually works with an executive search firm – who charges a professional fee for placing candidates within firms, an HR professional works for a company to fill senior management roles and is usually on a salary. Such HR professionals especially in large companies may, focus on: Procurement, training, grooming and retention of executive level employees.
Executive Recruiter and Retained Search
What does an Executive Recruiter do: Executive search firms who help fill senior management positions usually work as a retainer or on a retained basis. Within retained recruitment, a company pays a recruitment firm to employ them for filling a particular job opening. The selected executive recruiter is the sole responsible recruiter to fill that position and candidates can only apply for that particular job through the selected executive recruiter. The reason external executive recruiters are preferred over internal recruitment for top management position is the very high lead-time (on an average 4-5 months) it takes for finding the best fit executive candidates. Not only do executive recruiters find the candidates, but also, they help their clients in negotiating salary, researching the market, coordinating the interview, candidate background checks, initial screening etc.
The Executive Recruitment Market
Executive recruiter vs normal recruiter: The executive recruitment market is a very specialized market and executive recruiters usually concentrate on small high yield niches. Although a very few top management executive requirements exist for Fortune 500 companies (they house internal HR teams), the need for executive recruitment has been on the rise for large and medium size firms spread over all industries. Such senior positions often come with a package of over 100,000 and executive recruitment firms usually specialize and concentrate on such positions. Comparatively, normal recruiters may only focus on particular industries and not niches within industries.
Working with Executive Recruiters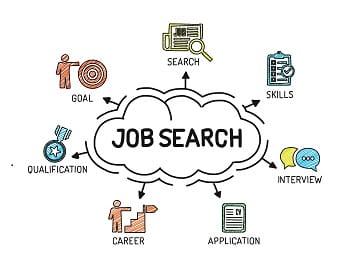 Advice for Candidates: If you are looking to work with an executive search firm or an executive staffing agency, an open and honest approach is the key to a successful placement. As a candidate, you should venerate a recruitment agency as a strategic career partner and try to build a strong relationship with their individual recruiters. Building such a congenial relationship will help you gain insights on and consideration for niche executive positions that fit your profile. Generally, there are fewer executive jobs than candidates. Executive recruiters are in no shortage of candidates. There are fewer open jobs than candidates at any given time. Thus, it's always helpful if you establish a good impression and maintain your relationship with the recruiter. Moreover, the life-cycle of an average executive job opening is pretty long. Many a time, execution of executive placements takes 6-8 months (which includes: Search, short-listing, selection, interviewing, and negotiations). Owing to these long placement time-frames, executive candidates need to make sure that they maintain constant contact with the recruiter in order to gain insights and feedback at every step involved.
Advice for Firms: as compared to general recruitment, retained recruitment for executives needs selection of top-notch expert recruiters. These recruiters should not only be expert in your industry, but also, they should hold experience and knowledge of your particular niche. Just selecting an executive recruiter will not serve your purpose. Further, the recruitment process for executives is time consuming. Firms have to be patient and trust the executive recruiter and their capabilities. Never rush an executive search process. Finding the wrong executive can be more expensive than following the complete due-diligence and selecting the right candidate.
Takeaway: Trustworthiness and Expertise in Industry Niches
Thus, expertise in industry and specific niches distinguishes an executive recruiter from normal recruiters. This expertise coupled with trust has helped JRG Partners successfully fill many executive positions within firms from varying industries and industry niches. Over the years, we have built trust between our consultants and candidates on one hand and, between companies looking to hire executives and our individual recruiters on the other. If you are looking forward to work with an executive recruiter, look no further. Make contact with us and discuss your specific needs and our consultants will provide you with the best possible solution.